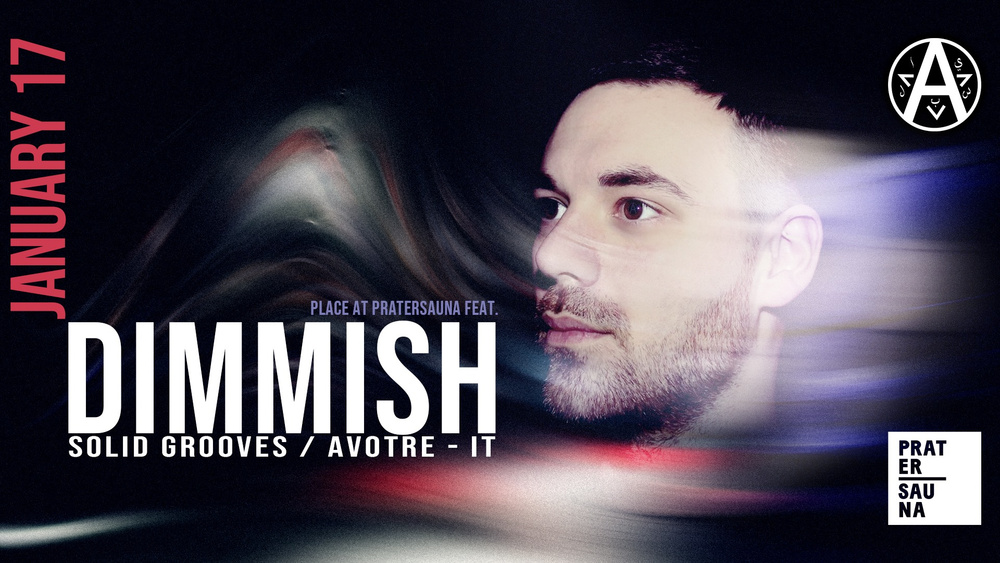 Wann?
Freitag, 17. Januar 2020
von 23:00 bis 06:00
Wo?
Pratersauna
Waldsteingartenstraße 135, 1020 Wien
Beschreibung
Ready Set Groove!
Dimmish, Italian dj and producer, is one of the most appreciated artist of Underground Minimal and Tech House panorama thanks to his innovative style and unique grooves. His tracks released on labels such as Solid Grooves and Avotre have found support from the likes of many big artists who constantly support them in their dj set, among those are Marco Carola, Oxia, Paco Osuna, Loco Dice, Jamie Jones and many others.
MAINFLOOR
Dimmish (Solid. Grooves/ Avotre)
Melodic Soul (Groove'in/Audiotherapie)
Luca Cantalejo I Lu Ca I (PLACE)
Alkan Torres (PLACE)
--------------------------------------------------
RIDDIMFLOOR
BRII (PLACE/Sosodality)
F r a n c h i s e. (Sosodality)
Massi (PLACE)
--------------------------------------------------
Entry:
10€ <00:00> 12€